Pow Wow Links, Links to information, Craft Resources

If you are doing research, either for personal use,
geneology or for a school project etc.
This is the page for you
When you shop small you can make a big difference! Support Small Business ~ Without U there is no Us!
Email Us inquiry@sbearstradingpost.com | Search our Site | Directions - Map | Custom Leather | Price - Ordering Info

7
624 Tampa Ave. Reseda, Ca. 913
35 818 3
42-9120 HOURS: Mon. Thru Sat. 10am - 6pm PST (1PM - 9PM Eastern Time)
Selling Leathercraft Supplies and Teaching People How To Use Them Since 1999
Custom Leather For 30+ Years!
Connect with us on the social networks:








Free Leathercraft Patterns - Free Leather carving and Leather tooling patterns, Selling Leathercraft Supplies and Teaching People To Use Them

Links 2 Native and Youth Links & Resources: (and other pages you may find of interest)

If you can't find it on the site,
Please e-mail us and we will do our best to find it for you.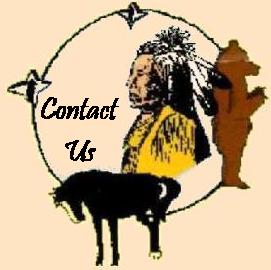 inquiry@sbearstradingpost.com

Selling Leathercraft Supplies and Teaching People How To Use Them Since 1999
Custom Leather For 30+ Years!
Connect with us on the social networks: